When purchasing a home, let Worthington Mortgage be your first choice with a 90-day lock and shop.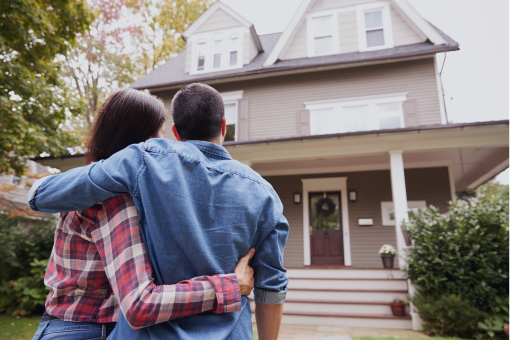 Today's rate is as low as  5.5% APR
3% down and 0% if you're a veteran
Fast pre-approval in under 2 hours
Close in as little as 30 days
Fill out the form and get pre-approved fast. Our Lock and Shop advantage includes:
–  No Broker Fees    –  Lower Interest Rates   –  Lower Closing Costs
Billions of Home Loans.
Thousands of Happy Customers.
"From my first call, my Loan Officer answered all of my questions and eased my anxiety through the process of my home purchase. I even had an issue come up after closing that I reached…"
"It was a pleasure working with you on our Smith Lake home! You 1resolved every issue with a timely solution, demonstrating a true knowledge of the mortgage world. Having interfaced with a few real estate deals over the years, I am very impressed with your willingness to get the job done. You are a credit to New South Mortgage! Again, Thank You for the great support!"
"Working with Worthington Mortgage is always guaranteed to be a smooth process. My Loan Officer always does her job well and communicates with everyone to ensure there are no issues at closing."
"Brandi in Huntsville is an awesome Loan Officer! I was very impressed with her positive attitude, customer service, attention to detail, and quick turn-around. Best experience I have ever had with a home loan!"
"NSM is where you go if you want to feel like part of a family. This is where I've met some of the most knowledgeable people and where we all work as a team to get the job done."
"Thanks to Will Worthington and New South Mortgage for making the home-buying process pleasant and simple, we couldn't have done it without you!"
Embracing the diversity of every borrower, our people tailor the mortgage experience to their borrowers' unique situation and bring a personal touch to every relationship.
Our 30+ years of mortgage experience opens doors to unique loan options and programs that meet virtually every situation at low and competitive rates.
Inspired by our client's trust in us, we act swiftly with urgency and precision to make the buying or refinancing process faster. Best of all, our simplicity yields cost savings that are passed along to our clients.
We understand a home is not a transaction—that is why we engage each client and their loan with tremendous care and empathy. We strive to deliver nothing less than the best service we have to give.
WE PROVIDE A CONVENIENT PROCESS
A mortgage experience that's simple and streamlined
From application to loan approval, our process keeps you on track and fully informed every step of the way.
Are you ready to lock in your interest rate today and have float-down option?
If you're in the market to buy a house, locking in your interest rate today can provide you with peace of mind and protection from potential rate increases during the loan process. This is where our Lock and Shop program comes in. Not only does it allow you to lock in your interest rate while you shop for your dream home, but it also offers the flexibility of a float-down option in case interest rates decrease.
This program can help you secure the best deal possible and allow you to focus on finding the perfect home without worrying about fluctuations in interest rates.
Fill out the form below, and get pre-approved in under 2 hours!